Queen Nara, a reflection:
To the Brave and Loyal citizens of Toulan,
Let us not forget the sacrifices of our forebears.
As darkness fills our caves and surrounds our villages we are reminded of the madness of war.


We stand together against the lethal power of abused technology but we do stand tall for we are not alone.
We bask in a light that fills the crevices where evil lurks and lift the spirits of the oppressed.

Clear the caves and defend your homes.
Be the Guardians of your villages and unite against those that seek to destroy.

We are one people, a people where the strong lift the frail and the wise guide the young.

Bring light to the caves.
Defend your homes.
CUHOF
Unlimited Baraka Armor Upgrade
Upgrade your Baraka Armor parts to Adjusted Baraka Armor parts
Speak to The Armor Upgrade Merchant at CUHOF Caves for more information.
Buffs
3 part – 5% Increased Evade, 5% Increased Dodge
5 part – 10% Increased Evade, 10% Increased Dodge
7 part – 15% Increased Evade, 15% Increased Dodge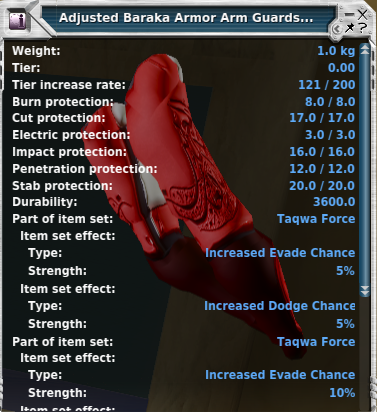 Armor Instance Quest
Hand in parts needed by Mudarrah and clear the area for him to receive an armor part.
New Seven Stage Armor Instance Quest
Dynamic Wave instance
Receive a different limited armor piece at each stage by handing in the required parts and completing the waves within the allocated time
Finish all 7 stages to complete the full set of CUHOF Armor (L) of your avatar's gender
The armor is tradeable
Speak to Mudarrah the Armorer at CUHOF Caves for more information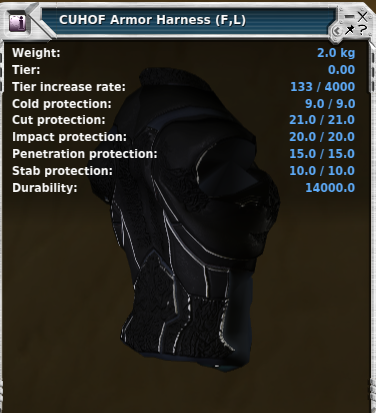 Additional Information related to CUHOF changes
New TP "CUHOF Caves" added
Nawa Core Parts are now stackable and can be refined to make CUHOF Molten which is used in the Armor Instance Quest
CUHOF Armor Plate I is lootable in the Armor Instance
The 7 stage mission is repeatable after a 48hr cool down (meaning once completed you can go through the 7 stages again to receive another armor set)
Each stage requires you to complete the 6 waves in the instance.
If you are unable to complete the wave in the required time return to Mudarrah to begin the waves again
NawaCore Mk3 is a requirement for the Armor Instance Quest
The Sunjoq CUHOFS and Dahhar Sunjoqs in the Waves are between threat level 22-41.
The skill rewards for the CUHOF Daily Quests have been increased (by approximately a factor of 10)
The Carpenters Daily Deal
Daily Repeatable hand in Quest
hand in 1 basic butt joint and receive a 10 click neon sign blueprint of your choice
Speak to Yusra on floor 7 of Nahar Towers for more information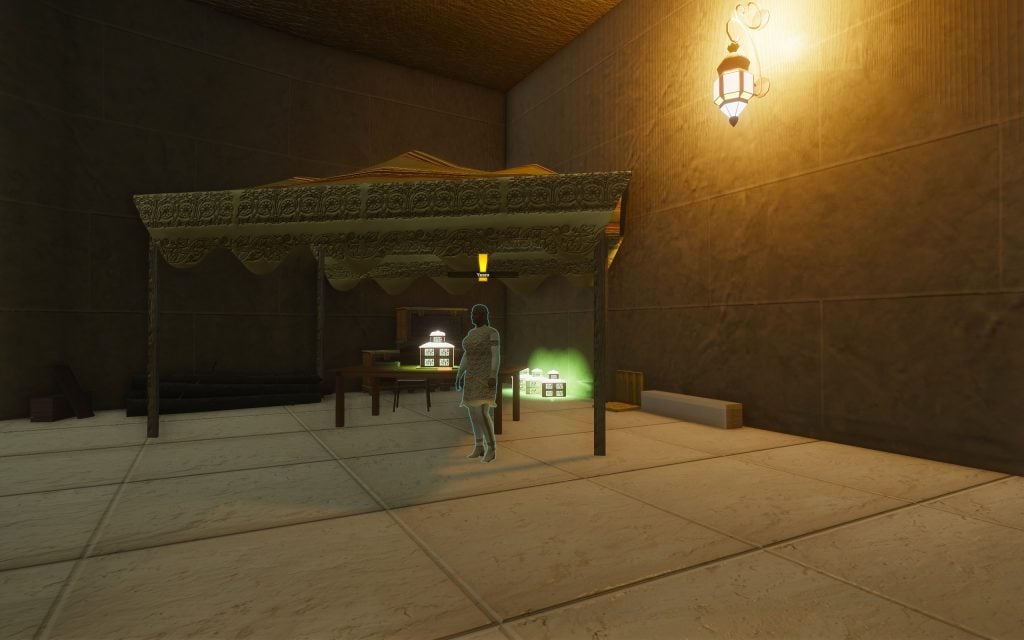 Toulan Citizens
The Queen has been showing her appreciation to Toulan Citizens who help to defend Guardian Village during our Monthly Events
The first Mission in a new chain for Toulan Citizens
Speak to the Citizen's representative at Guardian Village for more information
Eligible by being Toulan Born or Having completed the Toulan Citizenship Mission
Elara
A Corbite Key Technician has arrived at the Lotus Temple on Elara
Exchange spare Lotus Key parts and Shrapnel for a Lotus Gold Solo Master Key
It is cheaper to loot and refine to create a Lotus Gold Solo Master Key directly from the key parts
Added as a convenience for those with spare parts who may wish to convert them rather than collect a set
St Patrick's Day
The St Patrick's Day gift has been added and will be given to players who enter the area by the first TP on DSEC-9 from the day of the parade
ADDITIONAL CHANGES/FIXES
DSEC-9
Graphical/color adjustments to the day night cycle at DSEC-9
Otis Toy renamed to Otis Plushie
Text adjustments
More discoveries added to descriptions
Reduced Wahesh Hatchling global threshold and slightly increased model size
Various small tweaks and adjustments
Toulan
Missing Qaffaz Daily added to Aziz daily quests
Wood cutter daily reward increased (1 PED extra Universal Ammo)
Jeef Spawn increased during Monthly events
Adjusted Tabtab spawns
Mokhat and Dahhar Juveniles should now count towards CODEX
Gun turrets added to Al Nahar to stop unwanted visitors
tweaks to the ground by the Citadel due to flooding issues
More discoveries added to descriptions
Added CUHOF TP to information desk
Various small tweaks and adjustments